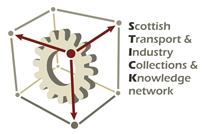 23rd April 2016
The Science Museum in London
Women's professional participation in UK engineering began in earnest during the First World War.
This one day event aims to raise awareness of early women engineers in Britain and to share knowledge of how they worked together.
Speakers include Henrietta Heald on Rachel Parsons (1885 – 1956), Nina Baker on Dorothée Pullinger (1894 – 1986), and Anne Locker on Margaret Partridge (1891 – 1967).
Further brief contributions are invited from any who wish to offer posters or short (5 minute) presentations on women in technical professions in any country during the relevant period, or other related projects in which they are involved.
If you would like to contribute, please contact the event's organisers by 29th of January with a summary proposal of up to 250 words: Graeme Gooday g.j.n.gooday@leeds.ac.uk  and Sally Horrocks smh4@le.ac.uk
See the Events Diary for more information