North Wales Slate Weekend – Booking now open
Friday 24th to Sunday 26th April 2020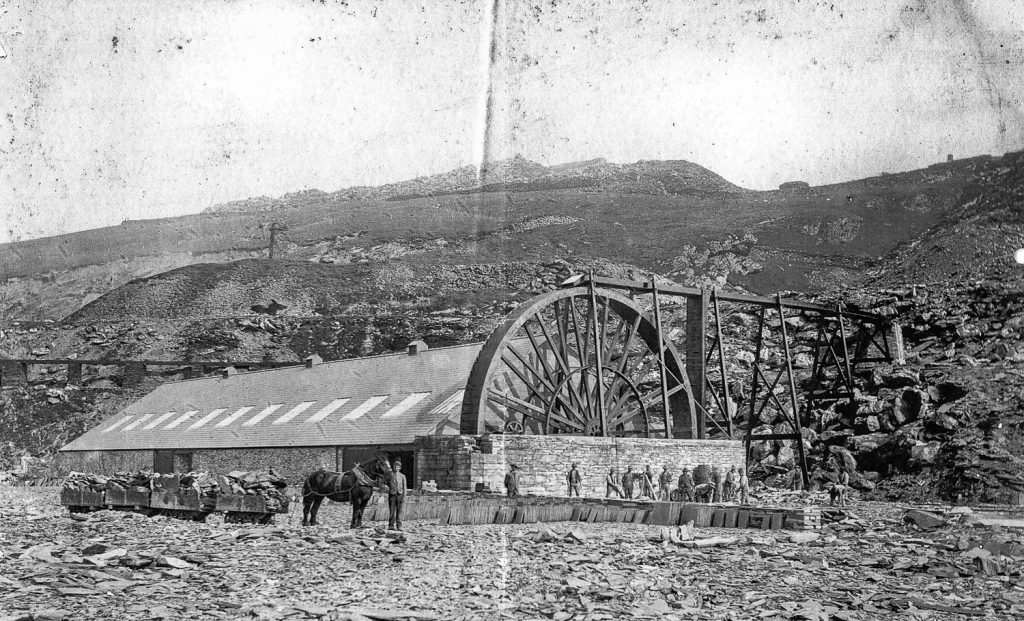 For the 'Practical Weekend' in 2020 we are pleased to announce details of our long weekend event in North Wales celebrating the Slate Industry. In the late 19th century North Wales dominated world production of slate roof coverings, architectural slabs and writing slates and the products can be found on roofs from Copenhagen to Melbourne, from Warsaw to Buenos Aires.
At that time the three largest quarries employed a total of some 8,000 men, with a similar number working in 30 or so smaller enterprises.  During the boom years quarries had to mechanise to meet the new level of demand and in an area of high rainfall steam power was supplemented by the extensive use of water to drive waterwheels and turbines.
The need to move large quantities of heavy material led to the development of extensive narrow-gauge railway systems, both within the quarries and to move the finished produce to the ports, principally Bangor, Port Dinorwic, Caernarfon and Portmadoc.  A very large number of ships was engaged in the slate trade, although main line railways eventually took on much of the domestic traffic. During the 20th century the industry declined steadily and in 1969-70 three major quarries – Dinorwic, Dorothea and Oakeley – closed down.  A few modernised and continued on a much smaller scale, often making architectural slabs as well as roofing slates.
The slate industry has left a massive legacy in the region, most visibly on the landscape, but also on the people and communities that were involved in it.  For this reason, the major remaining sites have been nominated to UNESCO, who are considering them for inclusion as a World Heritage Site.  This, then, is an ideal time for the North Wales slate industry to be the subject of the AIA's practical weekend in 2020.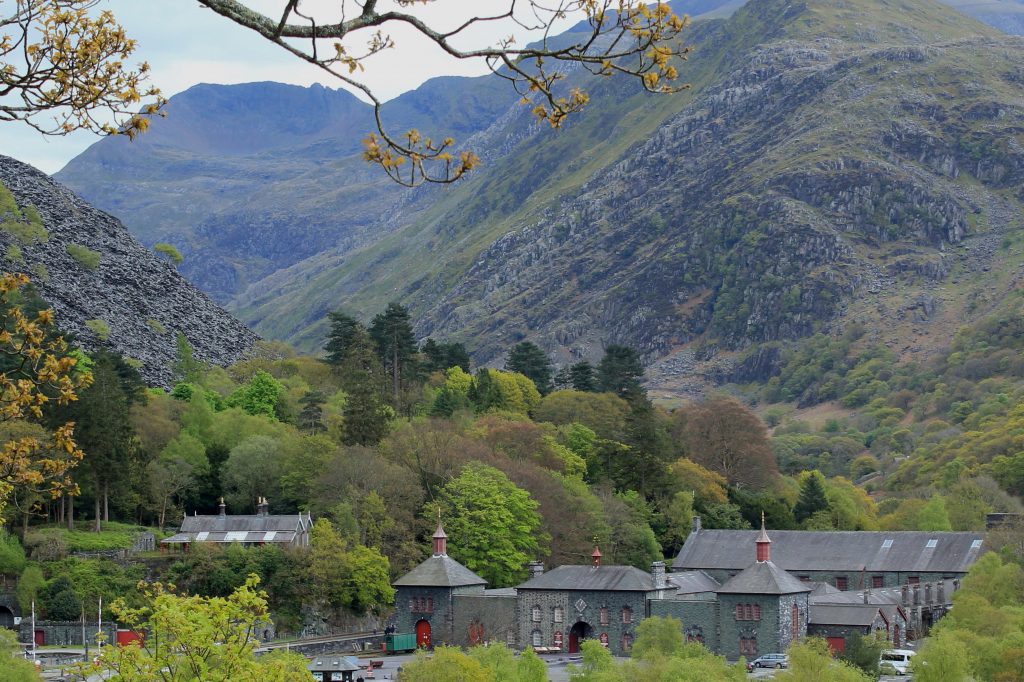 The event will be based in the National Slate Museum in Llanberis which is housed in the former workshop complex that served the Dinorwic quarry.
Built in the 1870s on a grand scale, it is believed to have been a prestige project than was intended to demonstrate the wealth and importance of the Assheton Smith family who owned the quarry.
An iron foundry with extensive forges, machine shops and sawmills were all powered by a 50 foot diameter waterwheel which can still be seen turning.
Our main speakers over the weekend will be Dr David Gwyn, winner of the AIA's 2016 Award for Outstanding Scholarship for his book Welsh Slate and Dr Dafydd Roberts, Curator of the National Slate Museum.