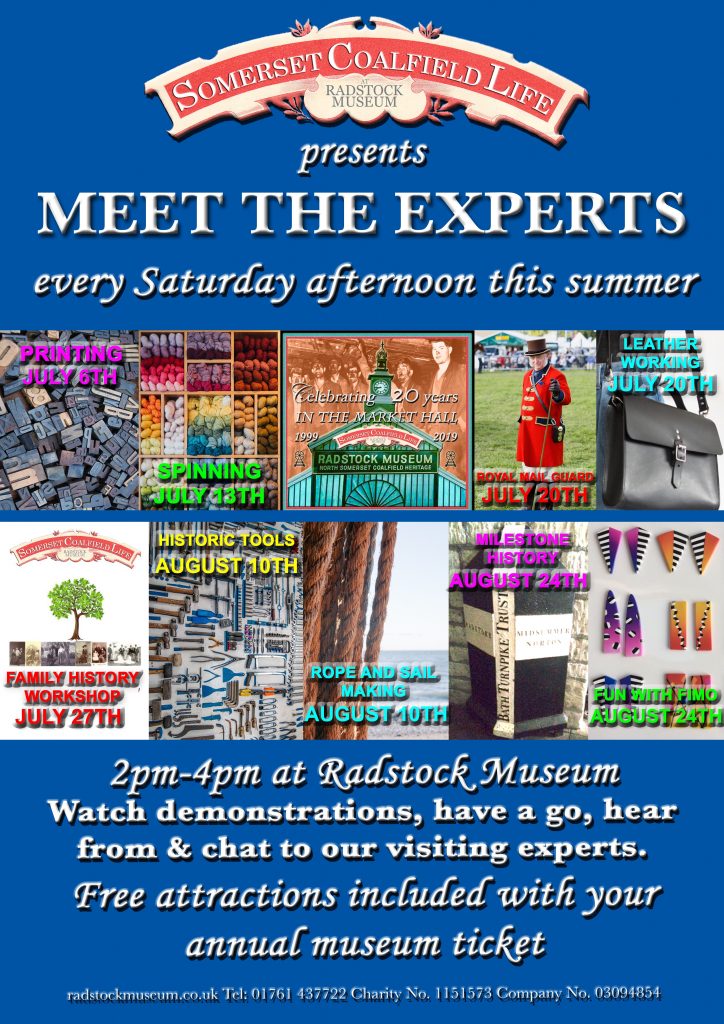 Radstock Museum is in North East Somerset just 9 miles from Bath.
The award winning Museum celebrates the history of the Somerset Coalfield in the Victorian era.
With galleries on two floors you can learn about blacksmithing, coal mining, shoe and boot making, printing and local breweries. You can experience, through VR technology, a trip down a coal mine. We have displays of fossils and local geology, agriculture and the local S&D railway.
We've been very lucky to have freely-offered support from a range of experts, who are appearing between 2-4pm on Saturdays throughout July & August.
Lots to entertain and absorb both adults and children.
Full details: http://radstockmuseum.co.uk/