North & South Holland and Utrecht
This tour is now fully booked
15th – 21st May 2017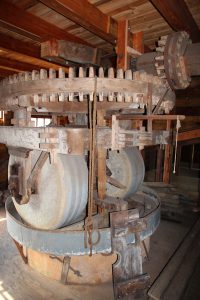 The Randstad is an area in the central-western Netherlands consisting primarily of the four largest Dutch cities (Amsterdam, Rotterdam, The Hague and Utrecht) and their surrounding areas. It is one of the largest metropolitan regions and is one of the most important and densely populated economic areas in north-western Europe.
The AIA Spring Tour for 2017 includes visits to sites in Amsterdam, Rotterdam and Utrecht most of which have not been visited by the AIA before, or at least not for over 20 years. Those few that are revisited are important enough to warrant a return visit and one of those at least has been returned to productive work from the dereliction that was seen before.
We will be including evening talks which give a background to some of the visits and a half-day, joint Anglo-Dutch seminar with our friends in Dutch IA groups on the theme of adaptive re-use.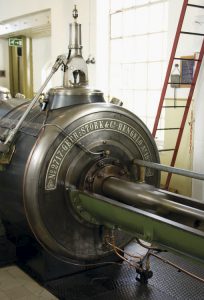 The main themes of the trip are:
• Living below sea level – Integral water management, drainage and flood control
• Bulb cultivation
• British technology heritage in Holland
• Adaptive reuse of abandoned industrial sites
In a programme rich with visits to unique and fascinating sites we plan to include:
• Leiduin Waterworks
• Cruquius pumping station
• Halfweg pumping station, in steam
• Kinderdijk (a UNESCO World Heritage site)
• The Maas silo
• The S.S. Rotterdam
• The former HMS Elfin
• The former Dutch ordnance works
• The bulb-field area
• A former German Schnellboot bunker
• An oil windmill
• A paper windmill
• A modern rice hulling mill in a restored mill building
• A rope works
• A ride on a preserved steam railway in the Tata Steel works
• Two re-used shipyards
• Three boat trips

The tour is all-inclusive: Dinners, lunches, bed & breakfast.
This tour is now fully booked
For more information please go to the website at:
//www.heritageofindustry.co.uk/