In September 2015 members enjoyed a very successful, enjoyable and thought provoking Conference at Sussex University ably organised by a team from Sussex Industrial Archaeology Society.
The Friday Seminar "A priceless but vulnerable asset: Valuing and Sustaining Britain's Industrial Heritage" was well attended and included speakers from The Heritage Lottery Fund, Historic Scotland, Historic England, CADW and the Prince's Regeneration Trust.
The weekend included talks on "The Atlantic rebuild" the project to reconstruct the Brighton Atlantic Class H2 locomotive, "The life of Harry Ricardo" and "Magnus Volk and his Amazing Railway" amongst many others.
On Sunday morning the Rolt Lecturer was John Minnis who talked on "Tom Rolt's interest in early motoring"
Field visits included, amongst many other fascinating sites: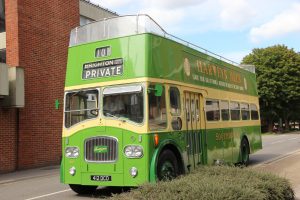 An open top bus tour of Brighton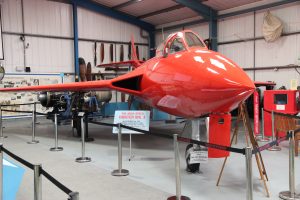 Tangmere military aviation museum
 Brede water pumping station