Greetings! My name is Juan M. Cano Sanchiz, I'm from Spain, and I am associate professor of industrial archaeology and heritage at the Institute for Cultural Heritage and History of Science & Technology, University of Science and Technology Beijing (USTB), China. I am a member of the Young Members Board of the Association for Industrial Archaeology, in which I work to promote international cooperation and to foster a more diverse and plural industrial archaeology.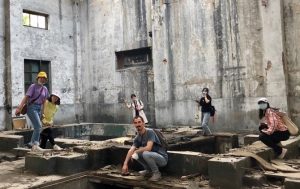 I grew up in a company town in Cordoba, Spain built in the mid-20th century by a copper factory called Electromecánicas. Most of my relatives worked in the factory, so I am a descendant of the last generations of the Spanish industrial society. Besides, since my undergrad studies I was very much interested both in archaeology and in the modern/contemporary world. Studying industrial archaeology was a way of bringing together my two academic interests, as well as my own genealogy.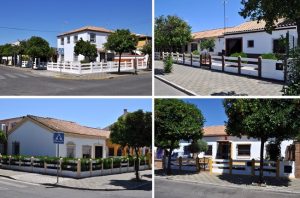 Córdoba is a place with such a long history. It was capital city of the Roman Baetica, and later of Muslim al-Andalus. As a result, in the 21st century Córdoba counts on the second largest historic centre in Europe, and on no less than four World Heritage nominations – not bad for a 326k-inhabitant city!
In that context, industrial heritage has been marginalised, and much has been lost. Happily, in 2019 a group of amazing people created an Association for the Defence of the Industrial Heritage of Cordoba, which is developing a fantastic memory and surveying project that has already become a model to follow in Spain. In spite of being far away, I have the honour of being part of this project. Have a look! https://www.patrimonioindustrialcordoba.com
There are many things I like to do, but if I have to choose one, that is watching movies. I watch everything, from any country and any period. Cinema, in the end, is a product of the industrial society and there is much we can learn about the industrial past watching early Lumière's movies, Rossellini's Europa'51, or Anderson's There will be blood, just to mention some of the films I use in my classes!
I'm one of the oldest members in the YMB (I'm becoming archaeological, I guess!), so one of the things I like the most about working with this group is the refreshing feeling of being in contact with people full of energy, innovative ideas, and ethics to make the world better – yes, it is possible to build a better world doing industrial archaeology too!