Whilst an apprentice at Rolls-Royce Bristol Engines Division I noticed a small notice on the students' notice-board appealing for help to restore an old steam engine. I soon found myself at Crofton Pumping Station in Wiltshire scraping congealed oil out of the condenser of the world's oldest workable beam engine.  Blown away by the rugged but effective technology, I worked for four years there as a volunteer (right), and after graduating in mechanical engineering at Bath University I changed career from 'high-tech' aircraft engineering to the practical conservation of historic machinery, traditional mills, and metalwork.  My hobby had got out of hand, but I was being paid to have fun.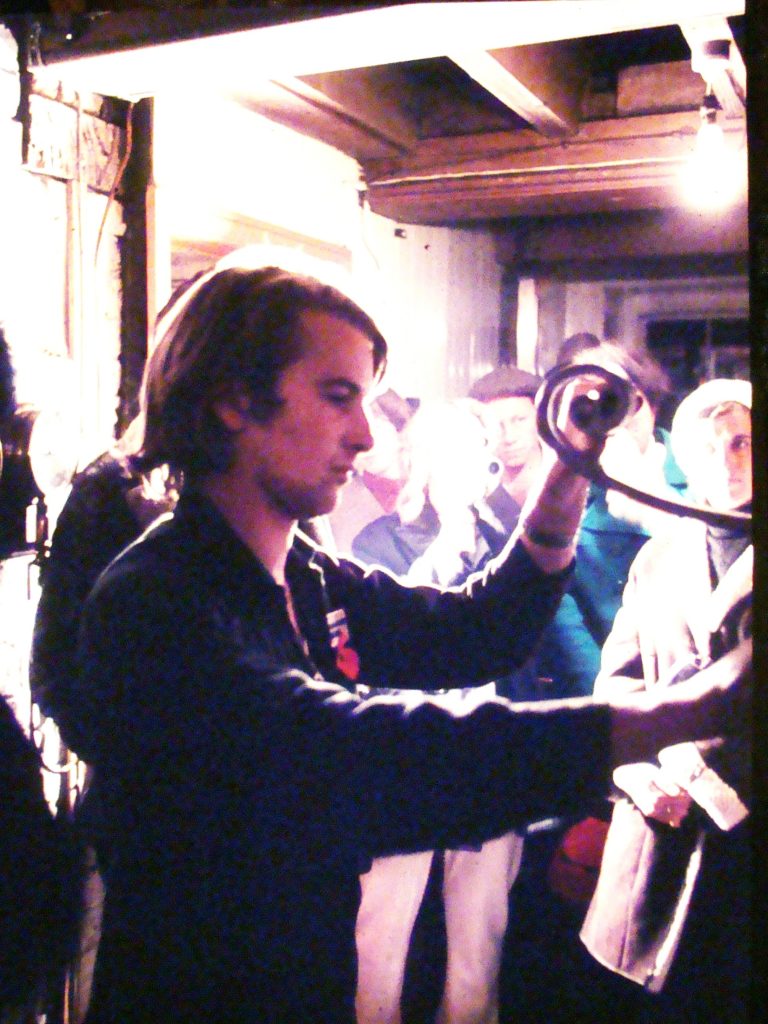 I joined the newly-founded Dorothea Restoration Engineers Ltd. which I directed for over three decades, until 'retiring' in 2007 to become a consultant.  My son John now runs the Company, and we often work together on the more challenging projects. www.dorothearestorations.com and www.gwconservation.com
Since 2005 I have had the pleasure of leading the Architectural and Structural Metals Conservation  Masterclass at West Dean College near Chichester, where I aim to inspire as well as teach.
I have led metalwork-conservation courses in UK, Myanmar, Zanzibar, and on-line to India, have contributed to several conservation text-books, and featured in TV programmes covering practical restoration projects.  These include the full-scale working replica Newcomen Engine at the Black Country Living Museum, Dudley, and the oldest complete atmospheric engine still on its original site at Elsecar, South Yorkshire.
As a youth I joined lots of IA societies to meet like-minded people and learn about the subject. The Newcomen Society and Bristol IA Society both taught me much and it was a privilege to be appointed President of both. 
Having helped set up the Museum of Bath at Work four decades ago, I am now one of the trustees of this fantastic visitor-attraction which shows the story of the people who actually did the work in this regency city.  www.bath-at-work.org.uk
The National Heritage Ironwork Group was another initiative that arose from Dorothea's work.  Concerned about the standards of workmanship a group of us established the charity a decade ago to offer advice and training, and I now lead their standards committee. www.nhig.org.uk
Ten years ago I started a voluntary project to restore Isambard Brunel's unique swivel bridge in Bristol City Docks, which is now leading to the establishment of a new CIO. www.brunelsotherbridge.org.uk
One of my main concerns now is to attract younger people in our field of industrial history.  Thus three years ago I set up the AIA's Young Members Board, and still serve on its Triumvirate.  If you are in mid-career or younger give it a try.  You'll find its fun!
July 2022